Let customers speak for us
Gorgeous purse!
Absolutely love my purse! It's now my go-to.
Service was amazing too! On time and with a personalized touch.
Would buy from Firesparks again!
The Goldilocks of bags
Purchased one for each of my daughters. They are used daily. Great in between size when a back pack is too much and a snatch purse is too little. Perfect size for a wallet, phone, snacks, and that paperback you still haven't finished.
Fantastic bag!
I LOVE my new bag. The colour of the vegan leather and hardware are beautiful together. It's a pop of fun in my world! This bag is so well made and has room for everything I could need (and stuff I don't!). The craftsmanship is beyond anything you will find in the store which has been mass produced. I can't recommend it enough.
Bought this item as a gift for my mom for Christmas. Looks beautiful in person and very well made. Packaged nicely and arrived a lot sooner than I had expected which was appreciated a lot. You can really see and feel the love and care that goes into creating this bag. I am excited for my mom to open her present because I know she will love it a lot.
Wonderful Quality
Such great handmade quality and such fun and fabulous fabric designs . Highly recommended
What better than matching?
I love, love my Firesparks bag and get loads of positive comments on the quality and fabric design. (Few people know the name of the originator, the Victoroan designer, William Morris. But who cares? "A rose by any other name would smell as sweet"). When I saw the matching red floral clutch, I knew I had to have it. They are a match made in Firesparks heaven. Simple pleasures are the best.
My daughter bought me one of ur sling bags as a gift! I just love it.....not too many pockets, very well made and just a perfect size to hold what I need to carry with me. PLUS, I just love that it is made in Canada! Keep up the good work!
Bag is a great size and works great!
The bag is just the right size and the strap can be adjusted for many different uses, such as the cross body as well as an over the shoulder bag!
Such cute fabric and so lovingly handmade! It was also...
Such cute fabric and so lovingly handmade! It was also perfectly packaged and delivered quickly. The addition of a handwritten note was very much appreciated!🦉💜💕
Just received this today. As I remembered from my last order...
Just received this today. As I remembered from my last order shipping was quick and I am super happy with this product. This time I went for a larger bag ... fall brings the need for a little extra room for gloves or hats and it's perfect! Very well made with sturdy yet flexible material, shoulder strap is the perfect length ... I have used my old one for a year and it is still in amazing condition. Nothing has broke, no threads have come loose, no tears or rips in the fabric. Thanks Lisa, I love all the fun and pretty fabrics you use and the functionality of your bags as well as their amazing construction. I am keeping my eyes open for my next winter addition!
Gorgeous bag, I love it! Thank you!
Gorgeous bag, I love it! Thank you!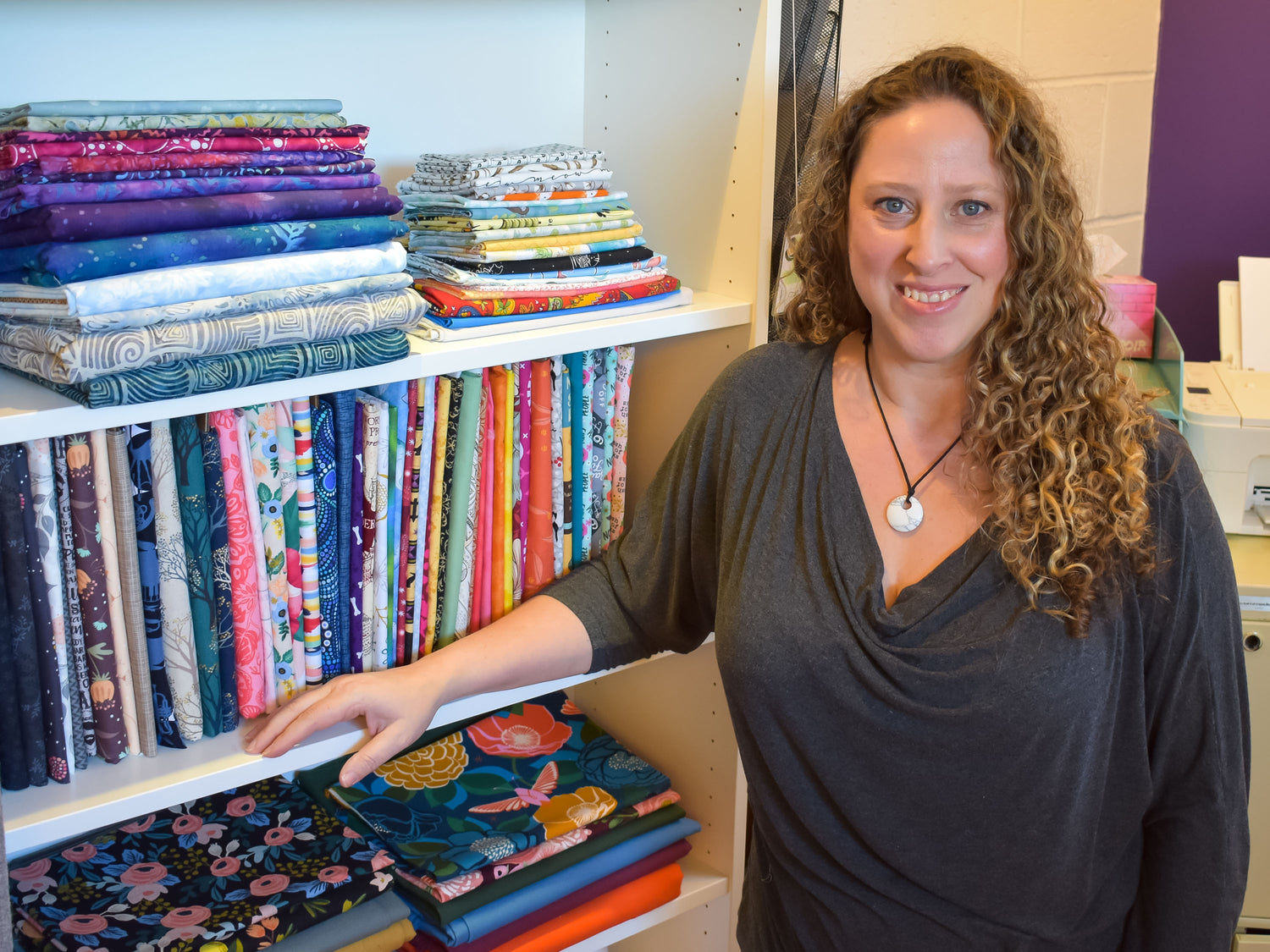 Handcrafted with Care
Lisa is a self-taught artisan with an eye for detail. She makes each item from start to finish in her home-based studio. Most of the items in the shop are one-of-a-kind or are a limited run.
Handcrafted in Ontario, Canada.